Recent Coalition Activity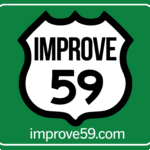 Read the full resolution and letters urging immediate action to ...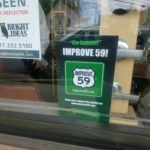 Improve59 has been on the road speaking with retailers in the Monsey commercial district ...
Introduction
Ramapo's infrastructure must support the growing number of drivers on the roads. While minimal state funding has been allocated for sidewalks to improve the pedestrian safety on segments of Route 59, much more must be done this to manage traffic and improve the overall transit experience.
This overhaul will take careful planning and feedback from citizens, stakeholders and agencies. Improve59 has defined specific improvements to modernize this antiquated infrastructure. With feedback and support from the community, these achievable measures can become a reality!
Improve59's Master Plan covers a nearly one-mile stretch of Route 59, which handles a heavy volume of approximately 16,000-18,000 cars per day. The last improvements occurred in 2012.
Learn more about initiatives we are proposing and ways to get involved as an advocate to help Improve59 today!