Join the call for sound planning and traffic management along one of Ramapo's busiest corridors, Route 59! Together, we can make an impact and achieve a safer Route 59 for pedestrians, businesses, non-profits, social service organizations and everyone who calls our community home!
Instantly Express Support
We've made it easy to send a letter of support with just one click from any desktop, smartphone or device, even on the go! Fill out the form below to send the letter displayed to the officials listed below!
Voice Support
Contact Key Officials
Urge their support for the initiative, and let them know that in your opinion it is imperative to Improve59!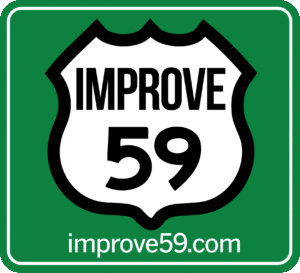 Car Magnets
Email info@improve59.com your mailing address to receive your free Improve59 car magnet!
Use the hashtag: #improve59